TOZO T9
Pros
Rich vivid quality with distinct highs, mids and lows.
Deep and calming bass.
Very comfortable fit,
Wireless charging capable
Very affordable.
Cons
Battery life is only so-so.
Only available in one color scheme.
No warranty information available.
In this day and age, everyone should own a pair of wireless earbuds. Whether you're a casual music-listener or a well-aged audiophile, there are countless reasons why wired-earbuds are on their way out. But that doesn't mean wireless earbuds don't come with downsides. Typically, they're more expensive, rely on battery power and are easier to lose. However, wireless earbuds have come a long way over the past several years. They're more affordable than ever and there are literally thousands of different brands, makes and models to choose from.
Here at NerdTechy, we've reviewed countless options for those who want something affordable yet decent quality. Some of our favorite have been from TOZO, a popular manufacturer found on Amazon. In the past, we've reviewed the TOZO T6, T10, T12, NC2 and NC9, along with several others. Needless to say, we've always felt that they've always delivered good-quality earbuds at an affordable price-point.
Their latest release, the TOZO T9 were recently released and are now available on Amazon. With this in mind, we knew we had to get our hands on a pair. So, we ordered them and thanks to Prime, we had them in our mailbox the next day! Today we're going to explore what the T9 offer, how they perform and if they're worth the sub-$30 price-point.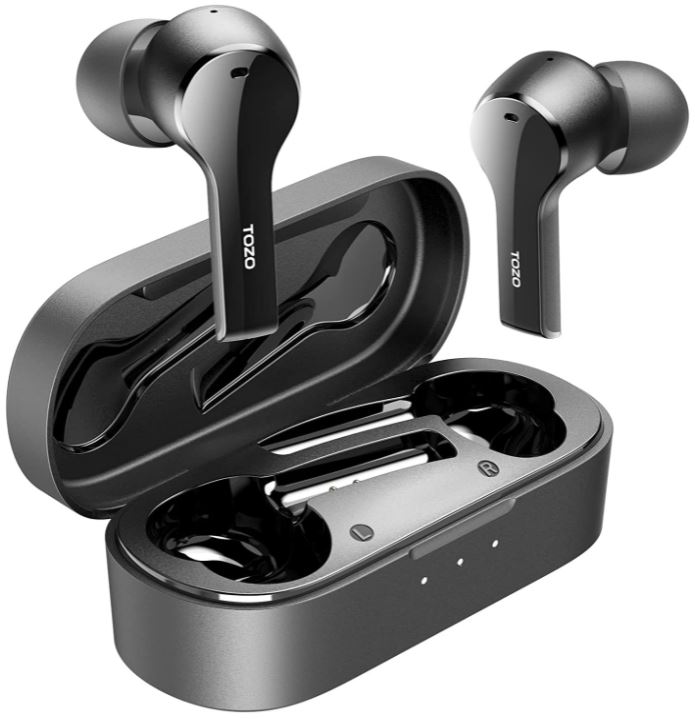 First Look
At first glance, the TOZO T9 Wireless Earbuds carry a standard look with an in-ear, silicone tip design and an elongated stem that extends out from the main body of each bud. They come with a charging case that doubles as a convenient way to carry them. Both the outside shell of the buds and the top lid of the case have a glossy black appearance with a matte-black finish elsewhere. The case has a clamshell-design that magnetically clasps shut. On the front are three LEDs that indicate battery life; on the back is a small USB-C input for charging-up the case. It's very compact and easily fits in the palm of your hand. In addition, the bottom of the case is wireless charging capable, perfect to pair with the TOZO W1 Wireless Charger.
The earbuds are equipped with four external microphones; two on on the exterior of each bud. At first, they may not seem apparent, however, taking a closer glance you'll likely see these tiny microphones as little "pinholes".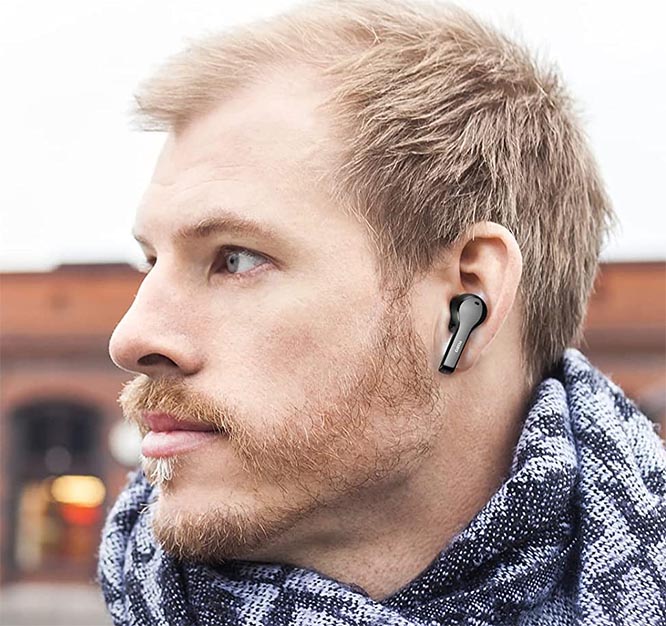 Comfort & Fit
Placing the earbuds into your ears for the first time is simple. Simply place the silicone tip within your ear canal and direct the stem downward, pointing towards your mouth. By default, the T9 comes with a pair of medium tips pre-installed. If the initial fit feels too snug or too loose, swap them out for an alternative set since two other sizes (smaller and larger) are included in the box.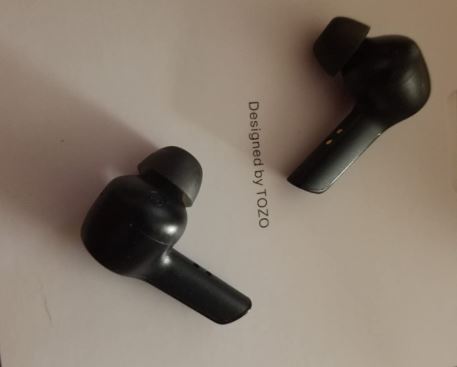 Achieving a nice fit is easy. The earbuds are minimal yet ergonomically designed to fit snug within your ears when properly worn. We found that shaking your head, jumping, running or sudden movements never seemed to have an effect on them. We ran with them, played some basketball and even skateboarded without them coming loose and/or falling out. Because of this, we can truly say that they fit well. They're comfortable, snug and movement-free; exactly what we typically look for in a pair of quality earbuds. Although the T9 don't have a specialized "wing" design or flap, they're snug and wiggle-free with is excellent in our opinion.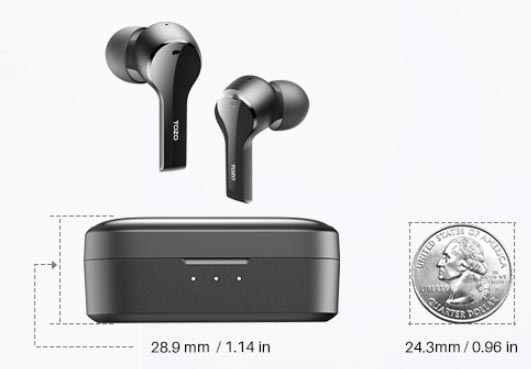 Sound Quality
Utilizing the latest Bluetooth 5.0 protocol, the TOZO T9 wireless earbuds are said to be capable of rich, 3D immersive stereo surround sound. Internally, each bud has an 8 millimeter diameter speaker with several miniscule parts that help the sound resonate. On paper, this looks good. In reality, they truly sound good! In fact, we were impressed from the moment we started listening to them. There seems to be a proper balance of treble and although the bass isn't incredibly powerful; it's relatively deep and calming.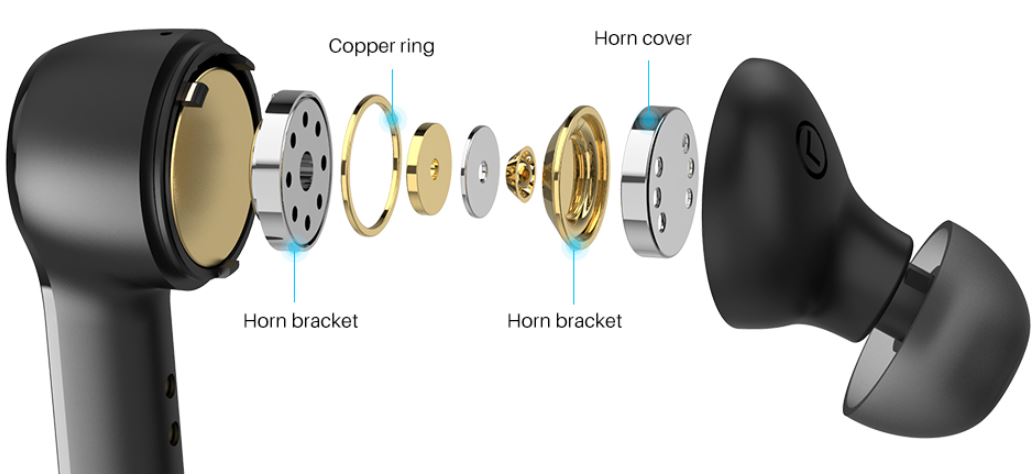 Listening to music, you can clearly hear a nice balance of both lows, highs and mids. In particular, vocals come across as clear and crisp whereas instrumentals come across as realistic and vivid. This isn't to say that these earbuds are audiophile grade – they simply aren't. But for the average music-lover, we feel that as long as you have a proper in-ear fit, the majority of users will find the sound quality completely sufficient.
With a wireless range of around 30-40 feet, the Bluetooth connectivity never seemed to give us any hiccups. Random disconnections or delayed audio-transmission only occurred if we were over 40 feet away from the paired device, or if there were obvious physical barriers in the way.
Call Quality
The TOZO T9 are equipped with a feature called ENC Call Noise Cancellation. This is a useful protocol that utilizes the four built-in microphones to actively cancel-out background noise. In turn, the exact opposite soundwaves are cancelled-out and effectively "muted" when you're on a call.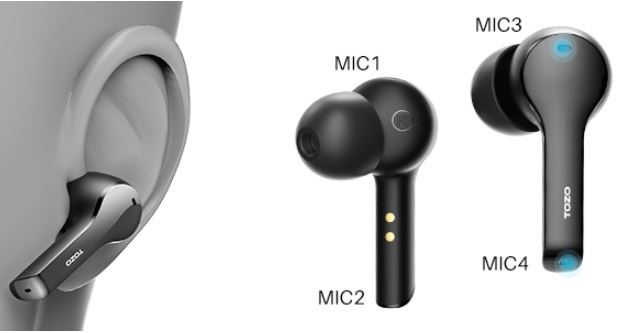 We know that not everyone will use the T9 for phone calls, exclusively. However, those who find themselves receiving a phone call in the middle of a music-listening session will likely be impressed with the clarity of the audio on both ends of the phone line. We tested multiple phone calls as both a caller and receiver and found the ENC feature to work remarkably well. They don't completely drown-out sudden noises, but grey noise seems to be effectively blocked without any issue.
Battery Life
Battery life is a very important factor for those looking at wireless earbuds. It goes without saying, batteries have their limitations. Even in this day and age, there truly isn't a perfect battery. With wireless earbuds, it seems like a mixed-bag. Often times, we'll find a pair of earbuds we love, but the battery-life leaves us something more to desire.
With the TOZO T9, we felt that the battery life was adequate, but not entirely impressive. The manufacturer gives an 8 hour battery life rating when listening to the T9 earbuds of 60% volume. However, we found the earbud batteries to last around 6 hours in most scenarios. Volume and ambient temperature has a huge effect on the overall battery performance, but even in normal temperatures and moderate volume, we never achieve 8 hours of battery life.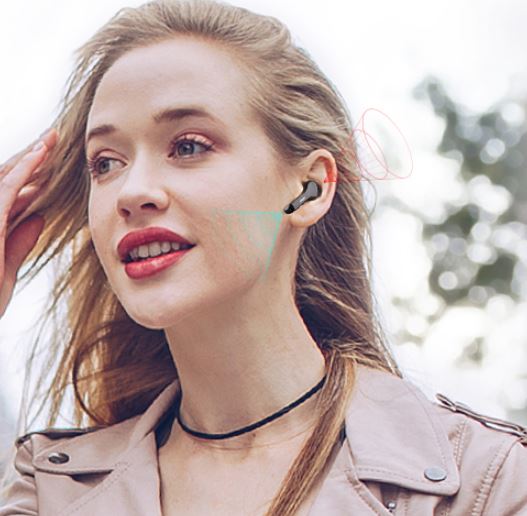 Luckily, the charging case provides some real benefit. It has a built-in battery that automatically charges each bud when placed inside. In turn, you only need to manually charge the case every so often by plugging in a USB-C cable into the back of the case. We found that the case provides around 7-8 full recharges for both earbuds before you need to "top-off" the case.
Durability
Holding the T9 earbuds in your hands, you'll notice that they don't give off a "high-end" feel like other earbuds that cost four or five times as much. This is fairly understandable but not really anything we can truly complain about. More importantly, you'll see that they're sealed from moisture and debris. In fact, the earbuds themselves are IP rated as IPX7, meaning that they're fully sweat resistant and waterproof at depths of up to 1 meter. You can take them in a shower and even swim with them, just make sure they don't fall out in the deep end!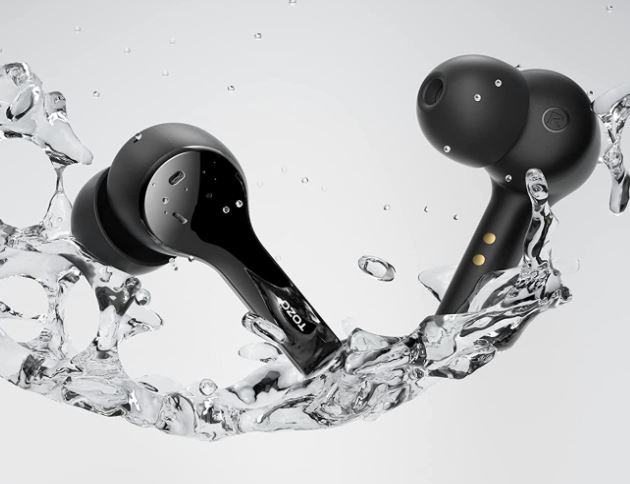 As for the charging case, there's no waterproof rating given. It's best if you keep the case out of any sort of moisture since it's not sealed from water or dirt ingress. Keeping it in your pocket or leaving it at home or in your car when you workout is probably a better option.
Both the buds and case seem to be durable enough, but since they're comprised of plastic, we recommend never dropping them or exposing them to any sort of impact. Unfortunately, we found the glossy-black appearance to look nice, but this kind of material is a fingerprint magnet. Not a big deal for most people, but something that we thought appropriate to mention.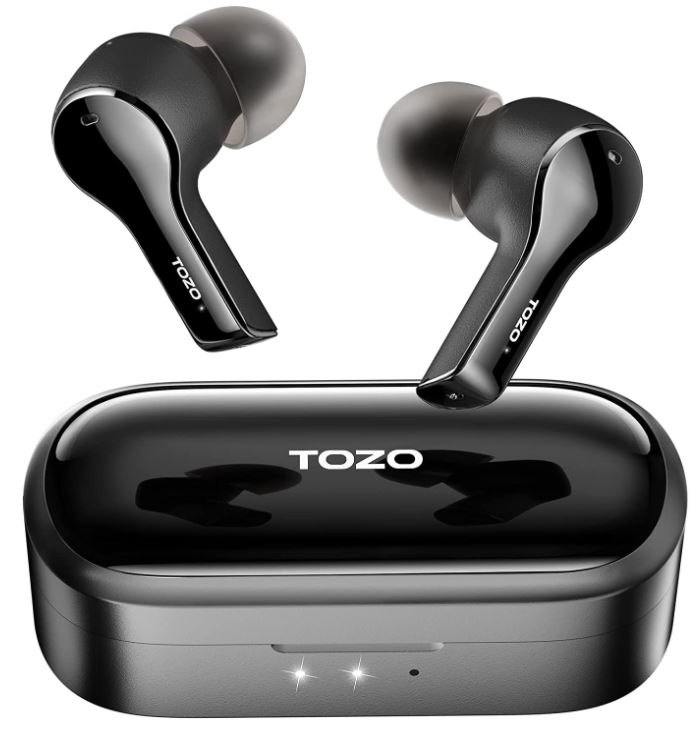 Final Words
As you can see, the TOZO T9 wireless earbuds offer quite a lot for the price-point. They're an affordable, well-made set of buds that deliver nice sound with a desirable appearance. They're not available in any color other than black, but we think the appearance is basic yet sleek enough for anyone's taste.
The sound quality is wonderful for the price; fully-capable of deep bass and rich clarity when paired with the right kind of music and volume setting. Calls are clear and voice quality through the external microphones is vivid. Additionally, they're durable, fully water resistant and seem to be built to last.
TOZO seems to have done it again. With the T9, you're getting an affordable, well-made piece of audio equipment that's packed with enticing features you don't typically see in this price range. Overall, we wouldn't hesitate to recommend this latest TOZO release to anyone looking for a nice blend of affordability and quality.