Quick Analysis
Pros
Decent sound quality with nice mid and high tones.
Comfortable fit with a minimalist design.
Smart controls and proximity sensors let you control the music with ease.
Incredibly compact charging case that also supports wireless charging.
Ultra-low latency mode is ideal for watching movies or playing video games.
Cons
Bass and low tones are lacking.
No inclusion of ANC or CVC.
Only available in black, no other colors.
Aukey is a major player in the budget-friendly Bluetooth earbuds market. They're not quite as popular as Sony or Beats, but over the course of the past few years, they've definitely made a name for themselves. Recently, we've had the pleasure of reviewing the Aukey EP-N5, EP-T21 as well as the T18NC, EP-B33 and EP-N33. Each one we found to be quite impressive. That being said, we have high hopes for their latest release, the EP-T31.
Today we're going to take a closer look at these new release true wireless earbuds. We'll examine their features and ultimately determine if they're worthwhile or passable. On paper they look impressive, but in reality, do they hold up? Let's find out.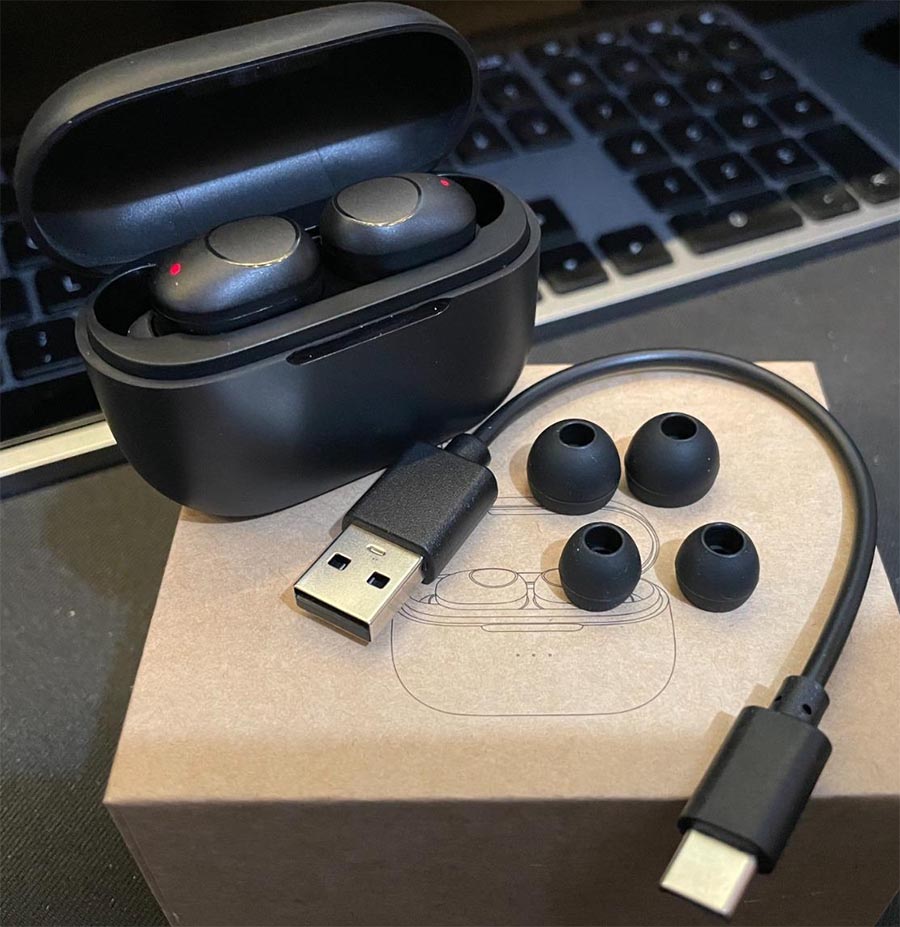 First Look
From first glance, it appears that the Aukey EP-T31 True Wireless Earbuds boast the same minimalist appearance as their predecessors. Carrying a streamlined, ergonomically friendly design, they appear to be sleek and beautiful in aesthetics. A matte-black color scheme with a simple-style charging case isn't exactly revolutionary, but it's attractive and sleek to say the least.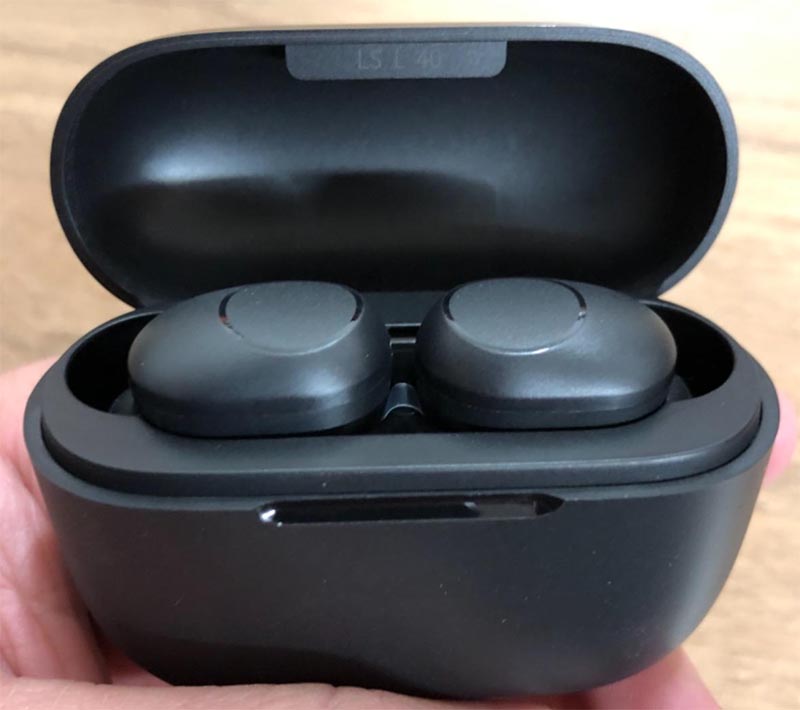 Opening up the charging case with its clamshell-style lid, you'll find both earbuds nestled into their charging ports. Give them a slight "pull" and you'll notice they're magnetically attached. Removing them from the case will automatically initiate the pairing process. At this time, move to your smartphone or other Bluetooth-enabled device and view the list of available nearby connections. Once you see "EP-T31" on the list, simply tap to connect. Within seconds, you'll find the earbuds easily paired and ready to listen to music.
Comfort
The EP-T31 carry an in-ear design like many other earbuds that we've seen before. Because of this, the buds are heavily reliant on a proper fit. From the start, you're going to want to figure out which of the included eartips are ideal for your specific ears. Aukey includes small, medium and large sizes so you're bound to achieve a nice fit no matter what size your inner-ear is. Aim for acquiring a tight yet pressure-point free fit. You'll need the earbuds to be snug in place without causing pain over the course of time.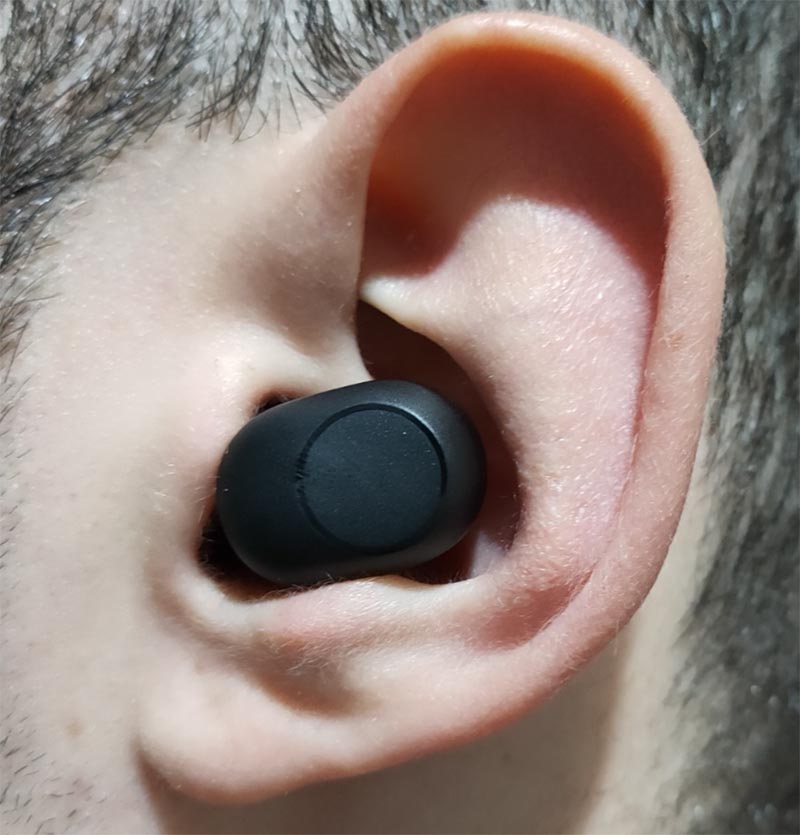 Once you nail down the right fit, you can finally enjoy them. We found the comfort to be adequate and offer enough comfort for long sessions of listening. The buds seem to lodge perfectly into the shape of your ear canal while not protruding too far out of your ears. Nothing's worse than bulky or obtrusive earbuds that wiggle around when you move. That simply isn't the case with the EP-T31's. As long as you install the proper tips and place the left and right earbud in the correct ears, you shouldn't have any issues.
Sound Quality
Equipped with 7mm titanium drivers, we were pretty impressed with the audio they delivered. Although this size of driver is actually quite small, they do a great job. High and mid tones seemed to be the most favorable with clear effects resonating without any grainy effects. Vocals shined through with ease and paired well with any fast or slow paced instrumentals.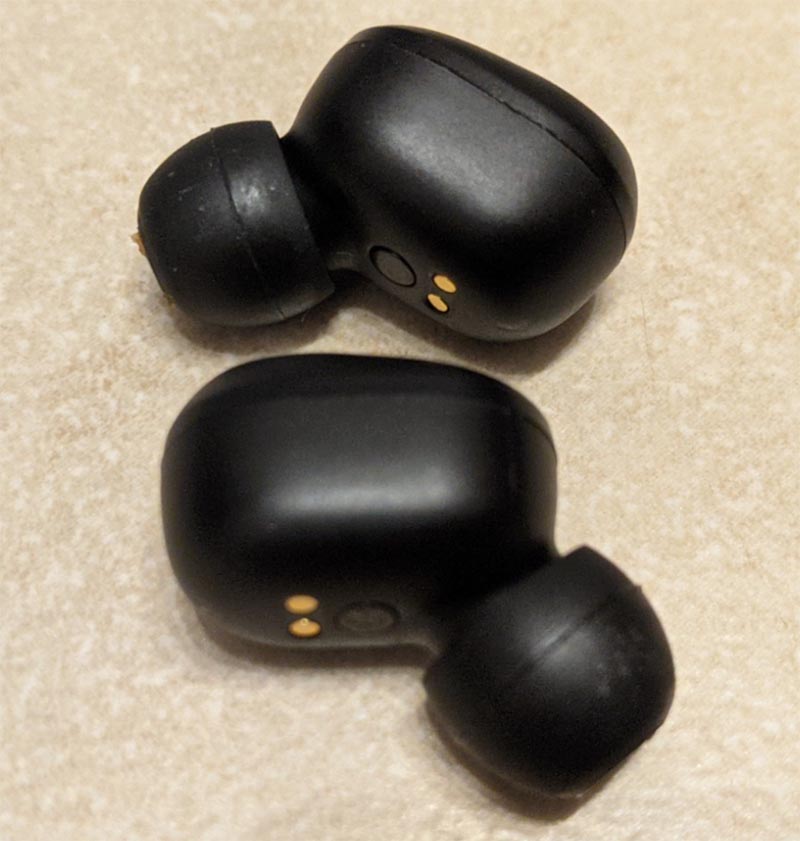 When it came to low tones and bass effects, we felt they delivered adequate results but not entirely impressive. Bass seemed to lack a little bit in most regards, especially when we cranked up the volume. An increase in the volume lead to a slight amount of distortion that was definitely unfavorable. We tended to keep the volume below 80% as this seemed to deliver a nice blend of bass with mid and high tones. Anything over 80% volume and distortion eventually came creeping in.
Most music seemed to sound nice, with the only thing truly lacking was when we tried to play bass-heavy genres like hip hop and dubstep. It's almost as to be expected, however. We say this because the majority of budget-friendly earbuds simply aren't capable of producing the rich, vibrant bass that we might experience at your home studio or in your souped-up vehicle.
One thing that's worth mentioning is the ultra-low latency. It's credited for delivering music and sound without any noticeable delay. It works well for music, but isn't as important for music-listening as you might imagine. Where the ultra-low latency really shines through is if you're watching movies or playing video games. You don't want to sound to be "off" with the visuals. In other words, it assists with making sure the sound has zero delay in transmission.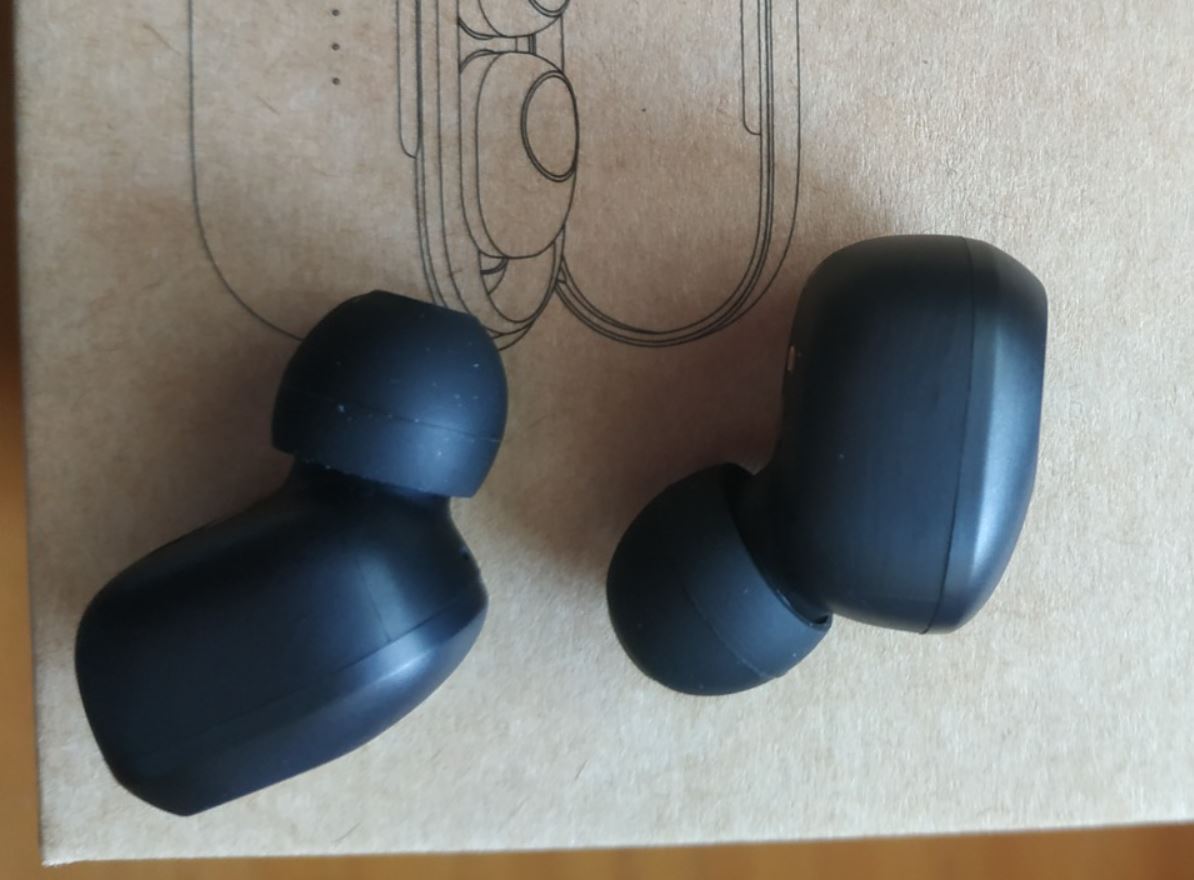 Call Quality
Each earbud has an integrated microphone that's ideal for making or receiving phone calls. While it might not be a feature most of us look for, call quality can be quite important for business-people or popular folks who find themselves talking on the phone a lot.
We tried 3 different phone calls with the EP-T31. Each one went well with clear voice transmission on both ends. We never once had any issues hearing or making out what the person on the other end of the line was saying. In fact, it almost sounded better than your standard phone call. Maybe because the earbuds are sealed in you ears versus a phone that's manually held up to your head. Either way, phone calls sounded great!
One thing that Aukey didn't include is CVC technology. Also known as "clear voice capture" it ensures your voice is always the priority so your calls aren't disrupted by background noise and distractions. Although CVC isn't included, we're not sure it's even needed with these specific earbuds.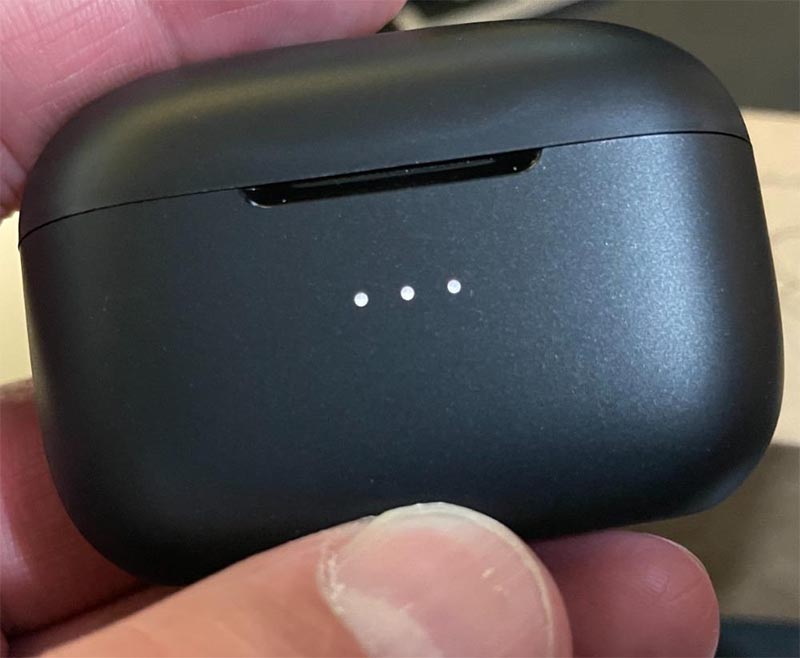 Touch and Smart Controls
It's nice to see a wide range of newer technology included with the Aukey EP-T31's. One such technology is the smart control feature. Each earbud is built with an integrated proximity sensor that will automatically detect whether the earbuds are placed in your ears or taken out for a brief moment. When placed in your ears, they play music as they should. However, once you remove them from your ears, they'll automatically pause the current music track you're listening to. It prevents fumbling around with your phone if you need to quickly remove them to hear better or communicate with someone in your proximity. This feature works very well and is nice to have if you're the kind of person that's used to being interrupted.
Another cool integration is the smart controls. If you look at the earbuds, you'll notice a lack of physical buttons. This is because Aukey built-in smart touch controls onto the external side of each bud. A series of taps will control all the functionality you can think of. Play, pause, skip/previous tracks, answer/end calls, turn on/off low latency mode, voice assistant or reject incoming calls. There are specific ways to perform each function, easily outlined in the included instruction manual.
There's one downside to the smart controls. You can easily, mistakenly skip tracks or make touch-commands when you remove them from your ears or simply adjust them while you're out. We recommend grabbing them by the sides, and avoiding the touch-sensor area. However, this is easier said than done, but definitely something to keep in mind.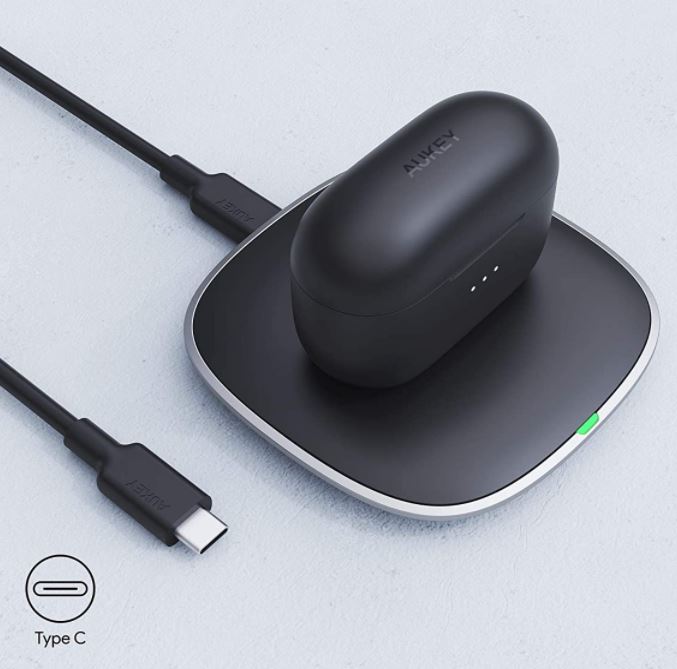 Battery Life & Charging Case
Although the case provides a safe and secure place to store the earbuds while not in use, it also keeps them charged-up at all times. The earbuds are rated for 5 hours of battery life on a single full-charge. That said, the case can recharge them about 5 or 6 times before you need to actually charge the case itself.
We set out to determine if the accuracy of these claims were true. Sure enough, they seemed to be spot-on. When we initially received the EP-T31, we plugged-in the USB-C charging cable into the back of the case with the earbuds resting inside. After a few hours, the exterior LEDs turned green, indicating a full charge was achieved. For about a week we used the earbuds throughout various gym sessions and jogs. By the fifth time we recharged the buds, the case LED indicated a low battery.
The recharge times are actually quite impressive as well. Once the buds were depleted, it only took about 2 hours to fully recharge them using the case. Once the case was depleted, we plugged it into a USB-C charger and 4 hours later the case was ready to go for another 30 hours.
Although we preferred plugging in the USB-C cable to top-off the internal battery, wireless charging is also supported. Simply rest the base of the case on whichever wireless charging pad you have and within about 6-7 hours it'll be good to go.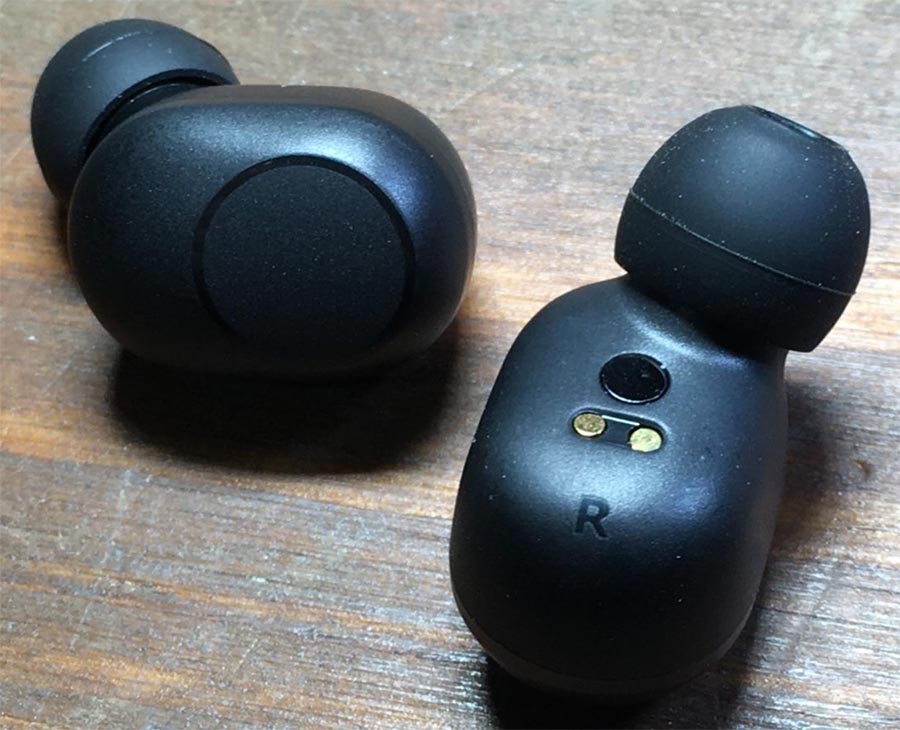 Durability
Each of the EP-T31 earbuds weighs 8 grams. Incredibly lightweight and tiny, about the size of a penny. Don't let the small size fool you, however. If you take a close look, you'll notice a lack of crevices and moving parts. Because of this, there's little room for error when it comes to moisture and dust intrusion. In fact, they're IPX5 rated for durability, meaning that these earbuds can easily withstand moisture from sweat, rain or splashes. Additionally, dust and dirt cannot enter and wreck havoc on the internal components.
This amount of durability is adequate for those who want to use them for working out. You can rest assured knowing that they won't be negatively affected by bringing them outside and exposing them to the elements. Although they're water-resistant, they're not water-proof. You'll still want to avoid exposing them to total submersion in water.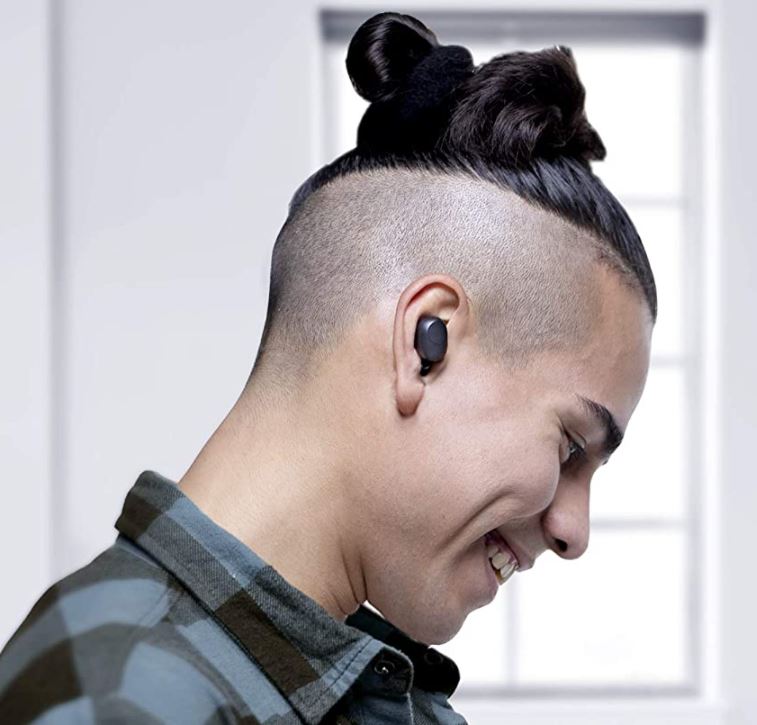 Final Thoughts
As you can see, the Aukey EP-T31 True Wireless Earbuds have a lot going for them. They're incredibly lightweight, form-fitting and built for portability. The only limitation this seems to bring is a lack of sound quality when it comes to bass and low tones. It's not a deal-breaker for us, however, since most earbuds in this price-range often suffer from the same scenario. If you want bass-rich earbuds and don't want to spend a lot, checkout our review of the EarFun Free Pro. They sound fantastic but come in at a slightly higher price-point, yet they include more-favorable features like active noise cancelling.
Most folks will find the EP-T31 adequate in most regards. They're incredibly comfortable, durable and equipped with energy-efficient batteries that enable up to 5 hours of listening on a single charge. Yes, they're not available in a wide variety of color options, but we're fans of they're sleek and streamlined appearance. Even if they're not perfect, they're pretty dang good for the sub $50 price-point that they come in at.